You know that upskilling and reskilling will play an important role in your company's future.
87% of executives say that they are facing skills gaps.
Professional development does more than fill in gaps. It also boosts employee engagement.
29% of employees say that a lack of career and professional development opportunities contribute to their feelings of low engagement.
Clearly, professional development benefits both employers and employees.
It's up to your HR team to determine what your workforce needs and answer questions such as:
How well is our company doing in terms of professional development activities?
Are employees pursuing learning opportunities on their own time, or do they expect support?
Are employees pursuing professional development opportunities for skills that will be considered essential to our organization's future success?
An employee survey focused on professional development can help you do that.
Here are a few questions to start asking your workforce.
Here are 14 questions you should include in your professional development survey.
Professional growth questions
Career opportunities questions
Sense of accomplishment questions
Training questions
Mentorship questions
How to make the most of your professional development survey
Profesional development isn't something that you build and then stop working on.
You have to be in constant communication with your employees to make sure their expectations are met and they're currently happy at your organization.
Here's how we can help you improve profesional development:
Our platform automatically surveys your employees on professional growth at regular intervals (70% of our clients opt for monthly surveys).
Sparkbay then gathers the responses and, for each category, gives team managers and business leaders a clear report with a score out of 10.
With the help of these reports, you're able to track how satisfied your employees are with their professional development opportunities and in general.
You can also segment your data based on manager, department, tenure and more, or benchmark yourself against companies in the same industry as yours using our proprietary dataset.
We also created a library of easy-to-implement actions from the most successful organizations to help you and your team managers learn and improve.
It's a great way to build a culture of constant improvement, and give employees a voice that gets heard and acted on.
If you're interested in learning how Sparkbay can help you improve professional development, you can click here for a demo.
Professional Growth Questions
These questions are specifically geared towards skills development and professional growth.
I feel that I'm growing professionally.
Employees report that they want to feel like they are growing professionally.
Professional growth does more than advance an employee's career prospects. It also helps employees build confidence as well.
In fact, even if your employees are happy with their current position or not particularly interested in promotions, it's still worth fostering a culture of continuous learning.
Continuous learning helps employees acquire new skills, solve problems in new ways, work more efficiently, and boost their overall productivity.
It also allows them to share new knowledge with other employees, improving the capabilities and knowledge of their team and the larger organization.
Professional development includes so-called "soft skills" such as communication, analytical, interpersonal, critical thinking, and problem solving skills.
Contrary to popular belief, these are not skills that one must be born with – they can be taught. And there are specific strategies and techniques that people can use to learn them.
What can our company do to help you grow professionally?
This is a question that's often overlooked. Why? Because:
If employees say that they feel like they're growing professionally, then people tend to skip over this question.
If employees say they're not growing professionally, then employers tend to jump right into offering professional development opportunities even though not all professional development experiences are the same.
For example, you may assume that your employees want more on-site training opportunities.
Your team spends time and money developing a curriculum on a specific skill set you've identified as being valuable to employees.
You set a schedule, find a free room, and wait for registrations to roll in. But despite the supposed interest, no one signs up.
Does this mean people weren't being truthful when they said they wanted professional growth opportunities?
No. It may just mean that this option isn't what they were seeking.
Consider all of the different ways that employers can offer professional growth opportunities:
On-demand, virtual modules
Perhaps your employees like to learn on their time and at their pace.
They may be interested in having access to an online learning platform that offers courses for a wide range of skills.
Your company can inventory the most useful skills that are both interesting to employees and applicable to your industry and put together a custom learning platform.
If it isn't feasible to design your own curriculum and learning management system, you can offer a subscription to existing online learning platforms such as LinkedIn Learning, Coursera, or Udemy.
Learning and development stipend
Your employees may have their own learning and development goals and a plan to accomplish them, but there are still ways you can support them.
Consider offering a learning and development stipend that employees can apply towards their professional development goals.
You can offer a higher stipend for learning paths that are beneficial to your company, such as earning a specific designation.
Offering this stipend benefits both your employees and your organization. If they become more knowledgeable in their field, they become better workers.
Plus, they'll view your financial support as a sign that their continuous learning efforts are valued and will be recognized when it comes to raises and promotions.
Workshops and seminars
Do your employees have an appetite for hyper-focused, tailored workshops and seminars focused on specific topics?
Your employees may want to improve their public speaking skills, master a specific software, or upgrade their digital skills.
In this case, workshops and seminars or "lunch and learns" can be helpful options.
I have the opportunity to do challenging things at work.
Do your employees have an opportunity to challenge themselves at work?
More importantly, do they have the psychological safety to take risks and innovate?
If not, it's time to get to work. Innovative, creative solutions will be what makes companies competitive, especially with technology rapidly transforming business models and ways of working.
Challenging work also keeps employees motivated and engaged.
But keep in mind that there's a difference between providing challenging work and creating unnecessary challenges for your employees.
The first option encourages your employees to think in new and innovative ways, to be creative, and to apply themselves to complex problems. The second option makes employees' lives difficult by giving vague instructions, not providing the resources they need to succeed, or presenting needless roadblocks.
Career Opportunities Questions
These questions assess whether your employees see a future with your company.
After a few years, employees possess valuable knowledge about your operations, your customers, and how to get things done efficiently. If they leave after only a couple of years, you're starting from scratch with your new employees.
Here are a few questions to figure out whether a lack of professional development opportunities are a retention issue.
I see a path for me to advance my career in our organization.
This question addresses whether employees see a specific way forward at your organization.
Vague promises about promotions and interesting projects are a short-term strategy.
Eventually, your employees will look for signs that there is a clear career progression path within your organization.
Is there a clear path forward such as specialist to manager to director to vice president?
Are promotions given based on meeting clear goals and objectives, or are they purely relationships-based and political?
If you receive low scores on this question, consider creating employee career paths and ladders.
It's helpful to think in terms of either a path or a ladder, since "advancement" can mean something different to different people.
Some employees may be interested in managerial roles and steadily working their way from individual contributor to manager to director.
Others may be more interested in increasing their expertise and staying in an individual contributor role.
A rigid focus on "advancement" in terms of moving into management can neglect the talented individual contributors who aren't interested in leading teams.
Encourage managers to conduct career mapping exercises with their employees.
A career mapping exercise involves a self-assessment. This self-assessment includes an evaluation of one's skills and abilities, interests, and prior accomplishments.
Then, managers and employees can create a career map that identifies positions within the organization that the employee is interested in.
This could include positions on different teams that align with an employee's interests.
A career mapping exercise gives employees a specific goal to work towards, an opportunity to develop new skills, and keeps their talents and ambitions within the organization.
Keep in mind that highly specialized employees who don't want to be managers may wind up seeking employment elsewhere simply to increase their salary.
So make sure to design career mapping and advancement paths that go beyond the traditional "climbing the ladder" paradigm.
What are your career goals within our organization?
Don't miss out on untapped talent within your organization.
Your employees may be itching to try roles, develop skills, or take on responsibilities for which you're missing employees.
Asking your employees what their career goals are gives your company an opportunity to benefit from them.
For example, if your sales team wants more technical training to facilitate post-sale customer success, you have an enormous opportunity to increase the value of your teams and customer accounts by supporting these ambitions.
This question also gives you great data for setting your larger people and culture objectives for the year.
Your HR team can't be everything to everyone. So if your survey data indicates that most employees want to develop new skills and work on cross-functional teams, you can create programs and career paths that guide them.
If your employees indicate that they're interested in taking on managerial roles, your team can create more leadership development programs and opportunities.
Sense of Accomplishment Questions
When people understand the value of their work, they're more engaged and committed.
When the value of their work is lost – either because they're bogged down by monotonous tasks or their contribution to the final product is unclear – they tend to disengage.
Helping employees feel a sense of accomplishment is easier than you'd think. Often, it just requires communicating the unique benefits each employee delivers.
Most days I feel a sense of accomplishment from what I do.
Not every day will bring a big win. You can't close a deal or ship a new product every day although that would be nice.
But generally speaking, your employees should feel a sense of accomplishment about their work most of the time.
If employees give low scores in this area, consider updating your communications strategy.
Do your employees know how their work contributes to the company's growth or operation?
Do people know what different teams do?
Consider developing a communication plan that's specifically focused on:
Highlighting the contributions of different teams: Help everyone in the company understand the role that teams like customer service or project management play.
Celebrating the wins of different teams and not just sales: Has your customer success team consistently received high customer satisfaction scores? Highlight this with emphasis on how your customer satisfaction scores are tied to recurring revenue.
You can also reward employees for their contributions.
In addition to highlighting teams, spotlight and reward employees that go above and beyond.
If you've outlined clear company values and business goals, you can identify employees across departments whose work aligns with them.
My role is an excellent fit with my strengths.
Oftentimes, the employee isn't the problem. The role is.
An easy fix is placing an employee in a different role.
Unfortunately, this issue often goes unnoticed and employees in bad roles either languish, get fired, or leave. In some cases, parting ways makes sense, but in other instances it's a waste of talent.
If employees overwhelmingly report that their role is not an excellent fit for their strengths, here are a few ways they may be misaligned.
Poor role fit: They're good at the secondary skills of the job, but struggle with the primary skills. This could be because their job description has changed since they were hired.
Poor team fit: Companies have an overarching culture and then a micro-culture. These team-level microcultures are usually more influential than the company culture. After all, people leave managers, not companies. Your employees may feel like their role doesn't fit with their strengths because the values displayed by their team don't align with theirs.
Training Questions
Do your employees feel equipped to do their jobs?
Poor training or preparation for jobs can lead to apathy, mistakes, expensive re-work, and overall disengagement and low productivity.
In addition, these questions assess whether employees feel like they're being prepared for future changes in their job description.
Technological advancements will augment, not fully replace, roles, and employers will play an important role in preparing employees for the future.
Our organization offers enough training opportunities to keep my knowledge and skills up to date.
Keeping your employees' skills and knowledge up to date is important for several reasons.
The first is simple: It empowers them to do their jobs efficiently and effectively. If they know how to do work correctly, they avoid unnecessary steps and mistakes.
Training also improves employees' confidence.
32% of employees say they feel insecure about their knowledge and skills for the job.
Ongoing training boosts confidence and ensures that employees correctly train and support others, especially new team members.
Thorough and consistent training prevents shortcuts or incorrect methods from being passed down from one employee to another.
Effective employee training also boosts job satisfaction.
Employees who know what they're doing and feel confident in their work feel motivated to do their work.
On the other hand, employees who aren't given proper training struggle with anxiety and uncertainty, which makes job-related tasks an unpleasant experience.
My job enables me to learn and develop new skills.
Knowledge workers thrive on learning new skills, so if your employees feel that there are no opportunities to learn and develop new skills within their roles, you've got a problem.
Do employees feel like most of their day is taken up by monotonous, repetitive tasks?
Most likely since this is the case for a staggering 90% of workers.
Do they feel like they're stagnating in their role and negatively impacting their future career options by not levelling up?
Giving employees the opportunity to learn and develop new skills is beneficial for your overall company as well.
Employees who make a habit of learning new skills develop a growth mindset.
People with a growth mindset view challenges or complex problems as opportunities to improve themselves.
Employees with a growth mindset are adaptable, a trait that's considered the "new competitive advantage".
How can you help employees learn and develop new skills on the job?
Start by asking them what they'd like to learn more about during your one-on-one meetings.
If it aligns with something that can help your team over the long term, you can give them a few hours a week to work on this skill project.
That way, they can learn and experiment in a psychologically safe environment.
What specific job skills would you like to develop?
This question can lead to a gold mine of data for your future planning activities.
If your company wants to invest in learning and development, your workforce's answers to this question will tell you where you'll enjoy the most return on investment.
It'll also give you team-level data, so you can target your learning and development communications to the groups that are most interested in specific training topics.
For instance, if you notice a lot of employees citing the need for leadership training, you can focus on organizing leadership workshops or mentorship programs with senior members.
Similarly, if employees want to pursue a professional designation, you can provide funding for courses, materials, or exam fees.
In the last month, I have had opportunities to learn and grow.
Finally, you want to know whether there have been growth opportunities.
This is a useful question when it comes to assessing which managers are actively encouraging their employees' growth beyond their day-to-day responsibilities.
If these managers also have high employee engagement and retention scores, you can follow up, document the specific strategies or tactics they use to help their team grow, and use this information to help other managers do the same.
Mentorship Questions
Meaningful mentorship opportunities validate that your company cares about professional development.
Training opportunities and career mapping are all important parts of a learning and development strategy, but they miss the relationship building element that is so integral to advancing within a company.
Connecting junior-level employees to senior-level leaders gives people an opportunity to ask questions, receive advice, and get real-world context about different topics like leadership, problem solving, management, and career development.
Either my manager or a mentor encourages and supports my development.
Before jumping into creating a formal mentorship program, it's helpful to gauge whether a mentorship culture already exists within your company.
Are managers going beyond a command and control approach by having one-on-one meetings with their team members, setting long term goals, and providing advice?
If so, then your people and culture team can build on these natural interactions to further support employees' growth.
The feedback I receive helps me grow and develop.
Individual mentorship opportunities offer significant benefits for employees in terms of career progression and job opportunities.
But many large-scale mentorship programs fail to deliver these same benefits for employees.
Many mentorship programs assign mentors that are too busy or disinterested to have a meaningful impact on mentees. This question will help you assess whether your existing mentorship activities are effective and whether more planned is needed.
My direct manager gives fair and practical feedback to help me improve my work.
What kind of feedback do employees receive?
Is it helpful, clear, and instructive? Or is it dismissive, unhelpful, or mean spirited?
Clear feedback helps employees grow and improve in their roles while respectful feedback gives employees the psychological safety to be creative and innovative.
If your organization receives low scores in this area, it may be a sign that your managers need training on how to deliver useful, constructive feedback.
The benefits of a robust employee survey platform
A robust employee survey platform such as Sparkbay can help leaders understand obstacles and opportunities and focus their efforts where it matters. It can also track engagement and satisfaction over time to identify which actions are working and which aren't.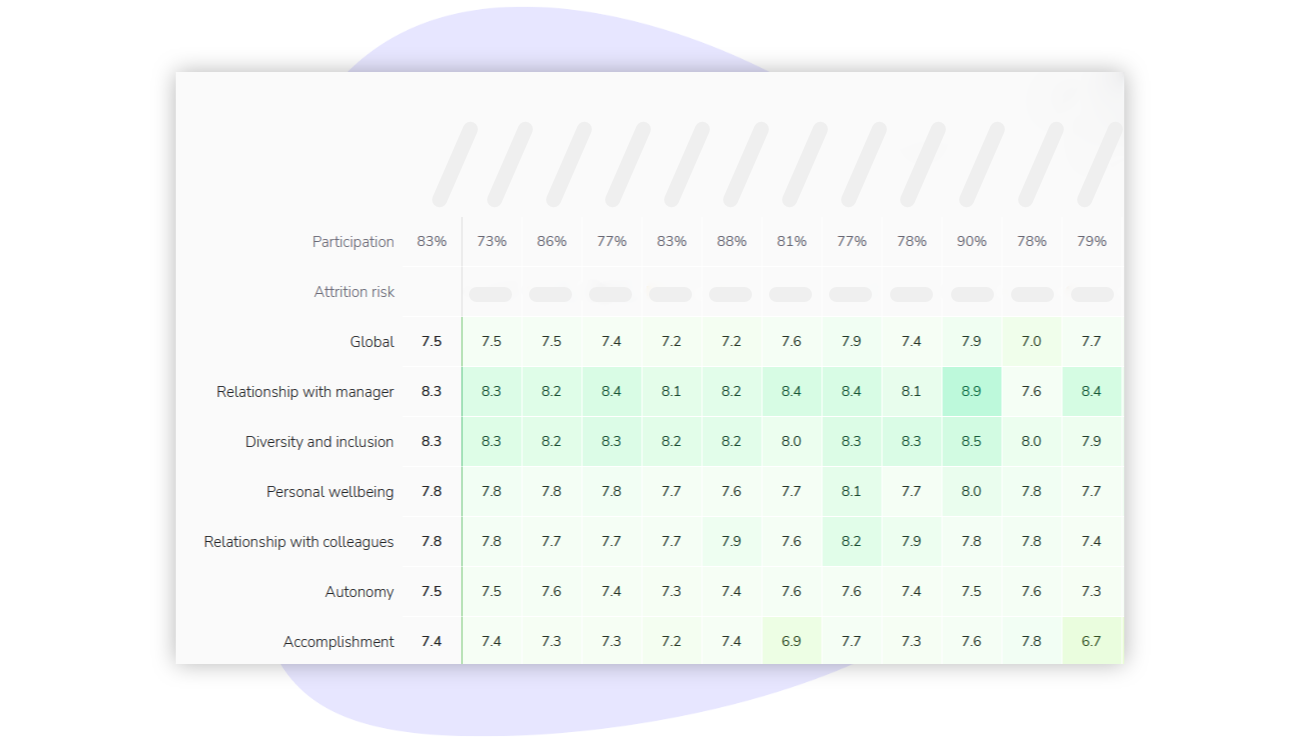 Explore employee data any way you want
It is important to be able to segment data based on demographics such as tenure and role. Sparkbay allows leaders to interrogate their data in any way they want to uncover deeper insights about their people.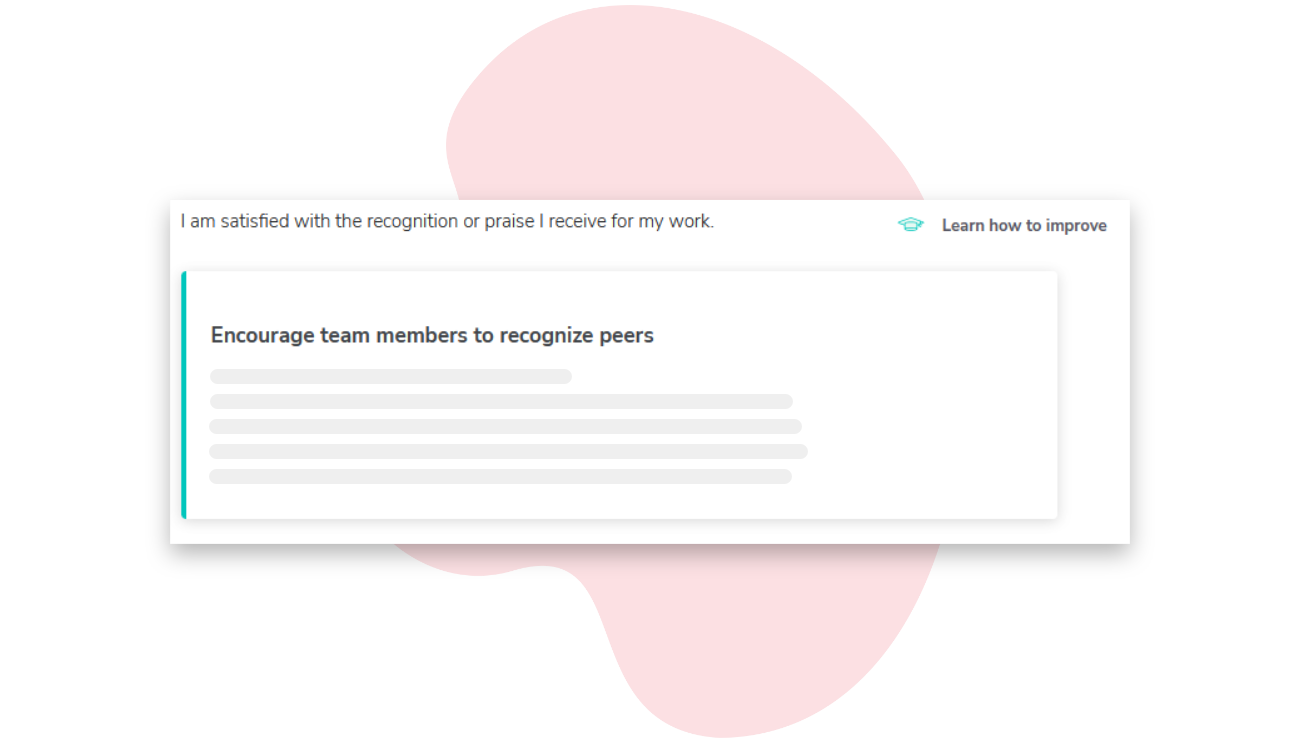 Empowers action
Surveying employees serves no purpose if leaders do not take advantage of the opportunities they discover. With Sparkbay's automated coaching, managers can act on easy-to-implement strategies. These tools drive action to ensure you meet your employee-centric objectives.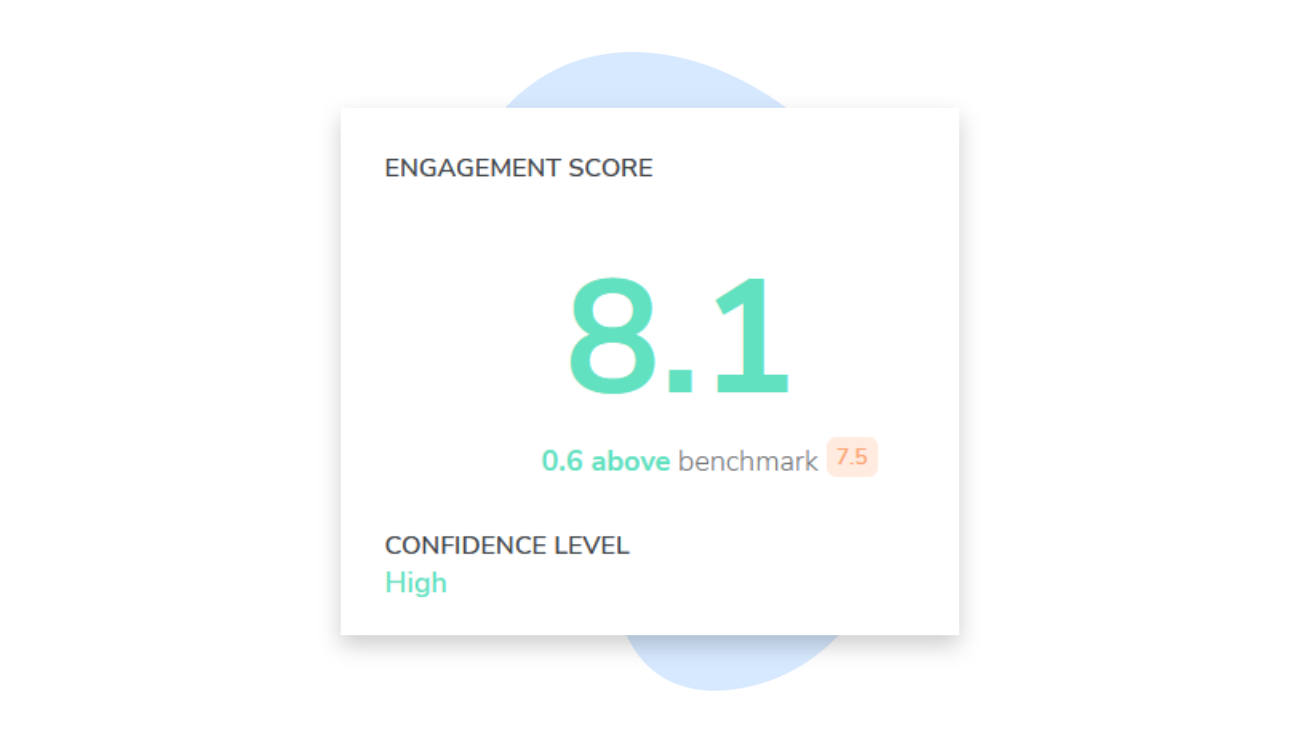 Provides robust benchmarks
Leaders need to compare their survey results with industry benchmarks to understand how they are doing. Using the right survey platform, you can compare your survey data with others in your industry, similar-sized companies, and top employers.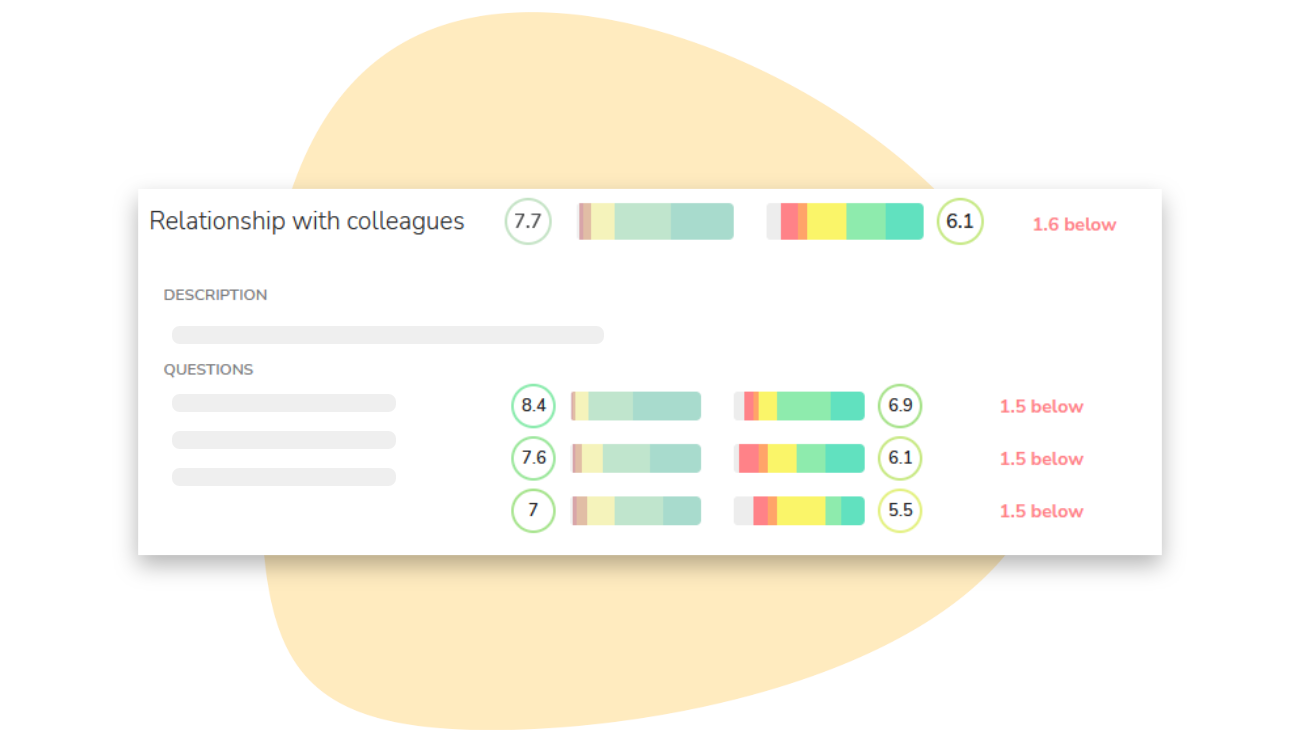 Equips managers with dashboards to visualize their results
Manager dashboards help managers visualize their survey results all in one place. With these dashboards, managers can easily track employee experience trends, and identify strengths and opportunities.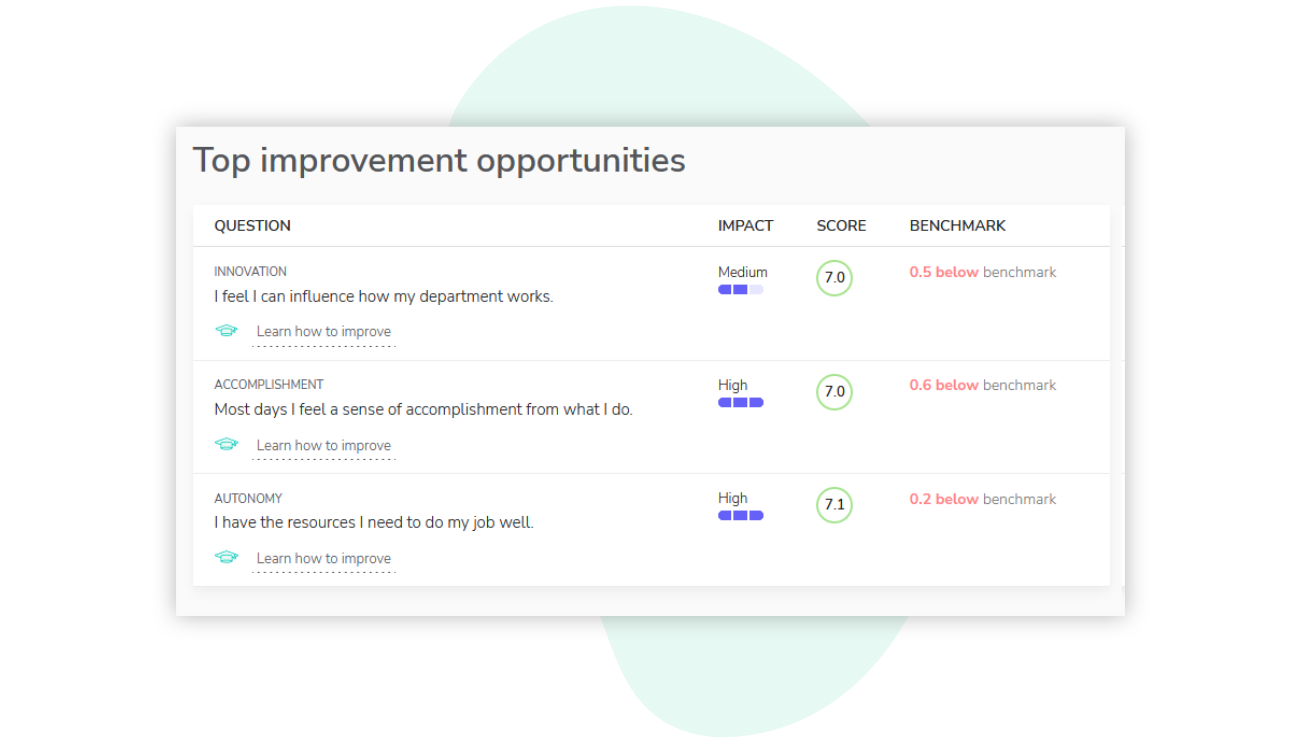 Provides a seamless user experience
You don't want your managers to waste valuable time on a clunky, hard-to-use platform. We designed Sparkbay with simplicity in mind. Your managers will master our intuitive dashboards in no time.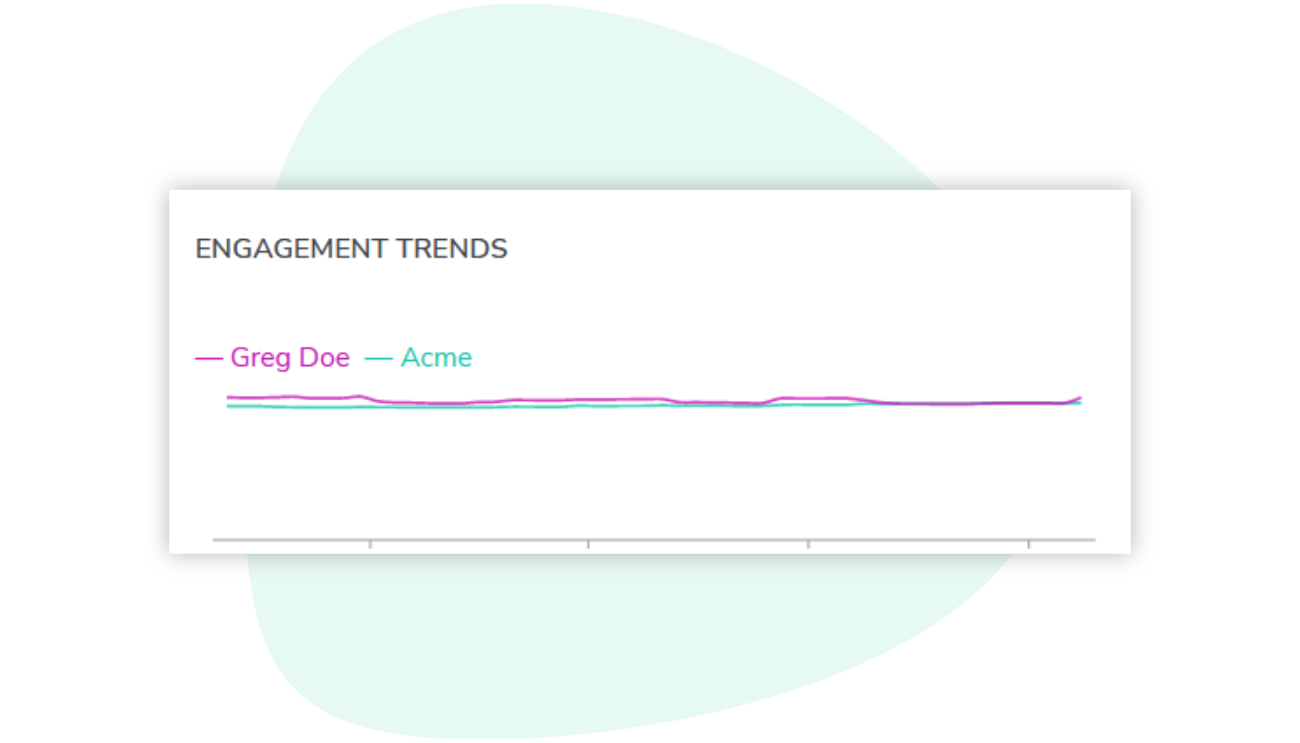 Gain access to real-time results
Taking action is the most significant part of your survey strategy. That's why Sparkbay's real-time results let you expedite your process and propel insights into action.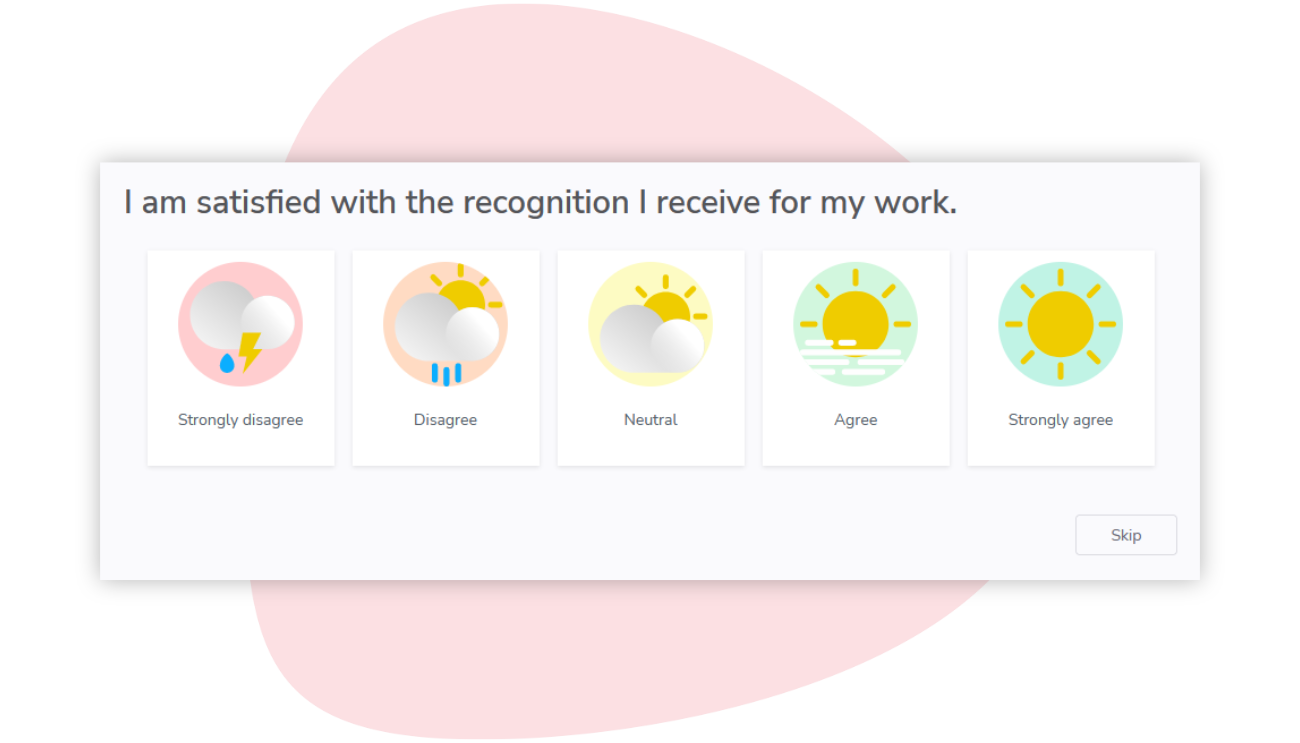 Support continuous learning and upskilling strategies with employee data
Sparkbay makes it easy for employers to understand whether their employees have access to development opportunities.
Our platform allows companies to distribute surveys to employees' computers or mobile devices and easily answer questions through a user-friendly interface.
Business leaders can redistribute these questions periodically to assess their workforce's satisfaction with professional development opportunities.
If you're interested in learning how Sparkbay can help you improve professional development, you can click here for a demo.