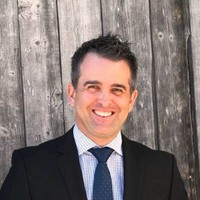 Interview with Yvan Pelletier, Senior Vice President, Organizational Development
What is your biggest challenge right now?
Our biggest challenge in the team member experience is access to the candidates available on the market. Our desire is to deploy all the conditions for success in order to give them an experience that is out of the ordinary, that is innovative and that makes them want to develop, starting with the hiring process, their introduction to the teams and their development at PT.
What challenges are you trying to solve by using Sparkbay?
We wanted to find a way to access the opinions of team members around the world through a technology platform that makes it quick and easy. With a presence in 28 countries, we needed a solution that was agile, accessible, and easy to use.
How does Sparkbay help you make your job easier?
Sparkbay helps us a lot in the ability to adapt to our reality, to customize the platform to PT's image. The platform is agile, adaptable, scalable and you have responded well in this respect, in addition to being professional in the way you respond to the needs of the client.
If you didn't have a tool like Sparkbay, what would you do?
We would use traditional methods of consultation, focus groups with team members, but the challenge is to reach as many people as possible to get the pulse of all team members. Traditional methods would have been less appropriate or more rigid.
How would you describe Sparkbay to a friend?
Young dynamic team that listens to the needs of its client and has a great desire to meet and satisfy the needs of the client. Very receptive to feedback and opportunities for improvement to meet internal needs. I never felt that we were pushing a single technology, it was always to see how we could adapt it to the reality of PT. For me, it's a great customer approach in terms of respecting needs and achieving objectives.
What are the benefits you expect to gain from using Sparkbay?
Understand the state of the situation and target the right dimensions to work on and identify the most suitable way possible. Not to come up with a uniform approach, but to be more specific in the field of intervention with the teams according to the feedback we receive, therefore to modulate the actions with regard to the realities of each family, dimension or business group internally, region (culture). To be more targeted in our interventions to improve and enhance the team member experience on all identified dimensions.
What has it been like working with Sparkbay so far?
It's super easy, fluid, Sparkbay is open to ideas, communications are good, exchanges are always with a solution mode approach.
Is there anything you would consider Sparkbay to be the "best" at?
The adaptability, flexibility, and agility that you have to adapt to the reality and needs of the client, while other platforms are much more rigid.