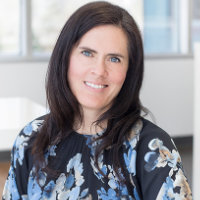 Interview with Julie Belanger, Vice President of Human Resources
What is your biggest challenge right now?
Our biggest challenge is employee retention. We are seeing things that we didn't see before the pandemic. We feel that the world of work is changing profoundly. In addition, the sense of belonging is more difficult to develop in telecommuting.
What challenges are you trying to solve by using Sparkbay?
We want to scientifically measure the engagement rate and its trend over time. We also committed to become a more engaged and inclusive organization. In addition, we want to be more predictive about departures. We chose Sparkbay because you can accomplish all of this in one tool.
How does Sparkbay help you make your job easier?
Sparkbay allows us to have more targeted action plans. For instance, we can find out what employees with 10+ years of service are thinking.
Sparkbay helps us identify the right improvement targets and guide action plans. By working with data, we avoid implementing programs based on perceptions.
We can have more precise data on the areas to be improved (with breakdowns by employee segments). This is especially relevant when there are groups that may experience different things by region or by business unit. The platform identifies elements that are difficult to see in the day-to-day. In short, it makes it easier to get feedback for each employee segment.
How would you describe Sparkbay to a friend?
Sparkbay is a simple and effective tool. Unlike others, we have stayed on the essence of what an engagement platform should be, instead of adding too many unnecessary features. Sparkbay focuses on the essence of good engagement software: clear dashboards, feedback collected on a regular basis, while remaining simple to interpret and administer.
The Sparkbay team is also very flexible, open to taking feedback, improving, giving a real voice to the customer: "Ok I'll check if it's possible and I'll get back to you to answer your need" rather than "That's how the platform works, period".
What are the benefits you expect to gain from using Sparkbay?
We want to use Sparkbay to improve employee engagement and have an employer value proposition that meets the needs of individuals and reduces turnover. It is through the feedback we get from Sparkbay that we will be able to identify what needs to be improved. We also want to use Sparkbay to provide better training and programs.
What has it been like working with Sparkbay so far?
We met with more than one provider before choosing Sparkbay. We chose Sparkbay because they are very customer oriented and because of the simplicity of the tool compared to others who have distorted their platform over time. We are a human scale company and we want to work with human scale companies. So human contact and service are important.