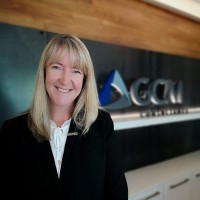 Interview with the Manager of Organizational Development, Isabelle Aubin
What is your biggest challenge right now?
Our biggest challenge is attracting and retaining employees. For us, the recruitment process does not stop when we hire an employee. Retention is actually an extension of the hiring process. It's important to keep our employees involved and committed to their roles.
What challenges are you trying to solve by using Sparkbay?
Having a better read on the organizational commitment of our employees. Retention is very important, so we want to understand where to focus to have the most impact. Identify the levers that have the most impact on increasing engagement and mobilization.
How does Sparkbay help make your job easier?
The platform is simple and efficient. We have quick access to trends. The platform is intuitive, and your technology generates clear recommendations, while allowing you to zoom in on opportunities for improvement by teams.
If you didn't have a tool like Sparkbay, what would you do?
Homemade surveys, but the aggregation and comparisons would have been much more difficult. It would also have been much more resource intensive.
How would you describe Sparkbay to a friend?
Sparkbay is an intuitive platform, visually interesting, good customer service. It's a real help in the engagement and retention process.
What are the benefits of using Sparkbay?
To compare ourselves over time, to see how we are improving, to have a constant, quick, and efficient measure to know where to put our efforts, to show employees that we are listening and that we care about their satisfaction.
What has it been like working with Sparkbay so far?
We feel listened to, the solutions are tailored, and flexible. We feel supported. We feel that the Sparkbay team is committed to the success of the engagement and retention process.